Politics
Police And Prison Guards Are Fighting California Pot Legalization
Police and prison guards are some of the biggest spenders when it comes to fighting marijuana legalization in California.
According to new reports, the Coalition for Responsible Drug Policies is one of the leading anti-pot groups in The Golden State.
And most of that group's funding comes from police and prison guards.
A quick look at paperwork filed by the Coalition for Responsible Drug Policies shows how much of its financing comes from these groups.
Out of the seven donors listed five of them are directly involved with police and prison guards. Those donors include:
California Police Chiefs Association
California Correctional Supervisors Organization
Association for Los Angeles Deputy Sheriffs State PAC
Riverside Sheriffs Association
Los Angeles Police Protective League Issues PAC
Voters in California could vote on a proposal to legalize cannabis this November. And it seems like there's a decent chance it could pass.
A survey taken in March found that 62% of people support the idea. And supporters of the proposal have raised more than $2 million so far.
Despite this police and prison guards keep pushing to keep cannabis illegal.
Many marijuana activists see this as an attempt to maintain the war on drugs going. These critics say that the war on drugs has been a good source of cash for law enforcement, and they don't want to lose out on money that comes from drug busts.
Through programs like the DEA's Cannabis Eradication Program, local and state cops can get big chunks of cash to crack down on drug laws.
Law enforcement also makes a killing on seizing assets. Under civil forfeiture law, police can take property involved in suspected drug crimes, even if charges are never actually filed.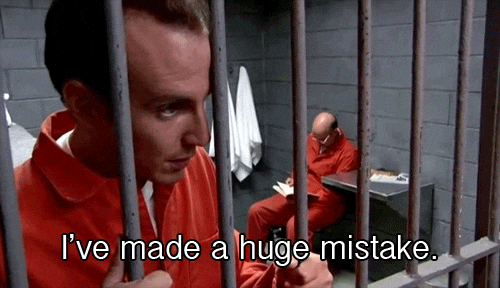 And that can mean big bucks. Between 2002 and 2012, California law enforcement made $181.4 million from marijuana-related seizures.
When it comes to prison guards, it's the same thing. Many activists are saying that guards don't want to lose out on the steady stream of prisoners that drug laws keep cycling in and out of the U.S.'s prisons.
The trend of police and prison guards working to keep cannabis illegal isn't only in California. It's a national pattern.
The top five industries in the country working to keep marijuana illegal are:
Police unions
Private prison companies
Prison guard unions
Pharmaceutical corporations
Alcohol industry
But the proposal to legalize cannabis in California is also getting some big time support.
In February, the California Medical Association said that it was on board with the idea.