Sports
These All Star NBA Players Are Actually Weed Superheroes
The Weed Superheroes
Factually speaking, NBA players are weed superheroes. Okay, maybe a little too much. For instance, NYPD officers arrested former NBA weed superhero Sebastian Telfair with what the NYPost describes as a 'small arsenal' of guns and weed. But Telfair isn't the first pro basketball player to flirt with Mary Jane.
Far from it. In fact, most of the weed superheroes on this list dabbled or publicly came out as smokers.
Although the league harshly punishes weed use, there's no doubt the players smoke. In a way, NBA stars represent the weed revolution. Society calls them rebels for smoking, but highly accomplished super humans do what they want. Emphasis on highly.
Despite the stigma, the weed superheroes puff, dab, and eat their way to smooth, pain-free highs. Beyond that, these pillars of the sport sometimes smoke their way to championships and MVP honors. A walk through the NBA Hall Of Fame thus reveals more than a few weed superheroes, so come along! Meet the NBA All Iron Lung squad!
Bill Walton
Bill Walton's commentary on basketball games either sings sweet hymnals or utterly confuses the sober mind. Case in point, he uses over-the-top words to praise small players but then reduces his own stellar career to a eulogy of hurt knees and stuck dreams. He baffles. Walton's Grateful Dead loyalty and hippie history point to heavy pot use. He's won countless awards as a broadcaster and player, but the quote below sums him up nicely.
Awards: 1978 NBA Finals MVP; 1978 NBA MVP; 1978 NBA Champion with the Portland Trailblazers; 1977 All-Defensive First Team; 1977 All-NBA Second Team; 1978 All-Defensive First; 1978 All-NBA First Team; 1986 NBA Sixth Man Of The Year; 1986 NBA Champion with the Boston Celtics.
A lot of people understand what not saying anything means, so, in effect, not saying anything is really saying a lot. —Bill Walton
Kareem Abdul-Jabbar
Kareem Abdul-Jabbar never gets the credit he deserves for his constant work as an ambassador of sport. This weed superhero literally: Sets records, writes books, gives money, teaches life, and barely blinks through it. Early on, Jabbar took up marijuana to fight serious migraines and has applauded its benefits. Obviously, at 7 feet 4 inches, he spends time higher than most, but his level head makes him a stoner role model.
Awards: Honestly, too many to name. He's in the conversation for G.O.A.T. status.
Yoga is just good for you. —Kareem Abdul-Jabbar
Larry Sanders
Believe it or not, Larry Sanders quit the NBA to pursue a life of cannabis freedom. His career has suffered since that decision, but the former weed superhero was adamant. Because anxiety plagued him, he smoked weed to calm the symptoms. Unfortunately, Sanders couldn't consume herb with the league's anti-drug policy in effect. The press sometimes ridicules Sanders' choice because he left the opportunity to make hundreds of millions at his athletic peak.
Awards: None.
People say, 'How could you be unhappy there? How could that be a place you don't want to be?' The values and the relationships of the people I love around me are my real riches. That's my lasting wealth.
Josh Howard
Josh Howard competed for a championship with the 2006 Dallas Mavericks, but one interview comment from that year defined him. During a chat on Michael Irvin's radio show, Howard admitted to smoking weed in the off-season. Dang, bruh. If he had kept that fact to himself, he could've played more productive years as a pro. Instead, owners stamped him with a shady reputation, even though, by all accounts, he was a chill teammate. Alas, Howard bounced around the league until retiring in 2013. Nonetheless, dude could ball.
Awards: 2003-4 All NBA Rookie Second Team; 2007 NBA All Star.
If I didn't outsmart myself, I wouldn't be here right now. I'm glad I outsmarted myself. Shit, I'd do it again.
Rasheed Wallace
When weed superheroes Rasheed Wallace and Damon Stoudamire pressed the brakes on their yellow Hummer during a 2002 traffic stop, they saw a long night coming. The two had about an ounce of marijuana in the car with them and soon faced possession charges. The incident further sealed Wallace's mark as an NBA bad boy and soured some fans. No matter. Sheed kept balling his way to NBA success, including a championship run to defeat the Lakers in 2004. Quietly, Rasheed Wallace was the weed superhero you wanted on the front lines lighting up with you.
Awards: 1995-6 NBA All Rookie Second Team; 2000 NBA All Star; 2001 NBA All Star; 2006 NBA All Star; 2008 NBA All Star; 2003-4 NBA Champion with the Detroit Pistons.
Both teams played hard. —Rasheed Wallace
Stephen Jackson
You know it's real when your nickname is "Cap'n Jack" and everyone still fears you in their bones. That's Stephen Jackson's reputation, both as a player and a man. Cap'n Jack had this ridiculous quote about his weed-smoking in the NBA.
Awards: Being Stephen Jackson is its own reward, fam.
'Please calm down. This high has to calm down.' I done shot three shots that went over the backboard, like, I'm going to be honest, like, 'Ah, I gotta calm down.' — Stephen Jackson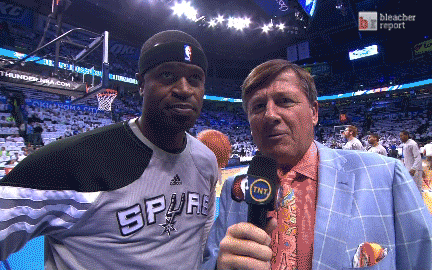 J.R. Smith
Now, J.R. Smith has never publicly come out as a weed smoker but, Exhibit ABCDEFGHIJKLMNOPQ suggest that he supports cannabis. J.R. Smith gets burn as the resident enigma of the Cleveland Cavaliers, after a blazing stint on the Knicks. But what sets him apart, frankly, is how high he appears at all times.
Like, these are his official photos for the press and he's just lit, not caring. Free spirits need to fly. Weed superhero J.R. Smith (aka J.R. Swish, aka J.R. Spliff) is currently flying high in an NBA Finals locker room.
Awards: 2012 NBA Sixth Man Of The Year.
The reality is I'm kind of like an ocean. Everything is calm, calm, calm.
I'm good. When the ball goes up in the air, the waves start rocking.— J.R. Smith
Cliff Robinson
Green Rush Daily wrote a report on Cliff Robinson's marijuana contributions. Weed superheroes legalize it!
Awards: 1993 NBA Sixth Man Of The Year; 1994 NBA All Star.
When you talk about guys playing a professional level, there's a lot of physical and mental stress that comes with that. To have something available to you that has health benefits, I don't see the issue with it myself. — Cliff Robinson