Politics
Experts Say Cannabis Legalization Would Generate $28B in Tax
Financial experts now estimate that if marijuana were legalized and taxed in the U.S., full scale it would generate $28 billion a year in tax revenues.
The numbers come from a new report published by the Tax Foundation.
According to the report, a mature and nation-wide cannabis industry could produce significant tax revenues for local, state, and federal governments.
The report used a few different stats to come up with its estimates.
To begin with, the report said that Americans consume roughly $45 billion worth of cannabis each year. Researchers then used official sales and tax figures from states with legal marijuana to calculate their estimates.
Here are some highlights from the report's full-scale
A legal marijuana industry could bring in $28 billion of tax revenue for local, state, and federal governments.
Marijuana-friendly states have already made more on cannabis taxes than initial estimates said they would.
If there were a national marijuana market, it would generate $13 billion in state taxes.
If there was an excise tax on marijuana the way there is on cigarettes it would bring in $500 million in federal taxes.
A 10 percent sales tax on cannabis would produce $5.3 billion in tax revenues.
The new report seems to use the successes seen so far in states like Colorado and Washington as a model for much of its estimates.
In both of those states marijuana tax revenues have been surprisingly large.
Colorado thought it would make around $70 million a year in cannabis taxes. It's on pace to top $140 million this year.
And in Washington, cannabis sales are now averaging more than $2 million a day in gross revenues.
If the U.S. were to legalize cannabis nationally, and if the trends in Colorado and Washington held true in other parts of the country, it could produce some sizable tax revenues.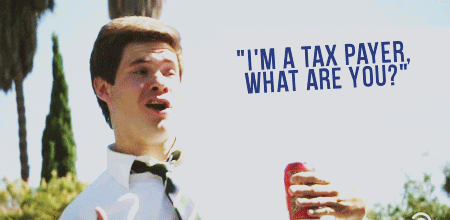 And although these predicted tax revenues "are not stratospheric," the report said, "they are considerable."
The Tax Foundation's report joins other financial studies of the legal cannabis market in the U.S. For the most part these studies are working together to paint a promising picture for the young cannabis industry.
Earlier this year ArcView Market Research and New Frontier teamed up to publish "The State of Legal Marijuana Markets."
That report said that the legal cannabis market in the U.S. is on pace to top $22 billion in sales by 2020.
The report concluded that "legalization of cannabis is one of the greatest business opportunities of our time and it's still early enough to see huge growth."